Jobs in Latam
·
Bogotá
·
Fully Remote
👾Data Engineer 👩🏻‍💻 |🛵 For a tech mobility company 🛺 | Fully Remote
We usually respond within 2 hours
About Us:

MAX is a team of passionate people building digital infrastructure to deliver the future of mobility in Africa and Emerging Markets.
At MAX, you'll have a unique opportunity to align your passion with a meaningful mission. You will get a real opportunity to grow and make a real lasting impact on the lives of millions of people, and help deliver access to safe, reliable, affordable and sustainable transportation.
We are building the largest vehicle subscription and financial services platform for commercial drivers and transport operators across Africa. Our proprietary technology is enabling Drivers with no banking history to access low to zero-emission vehicles, insurance, digital wallets and eHailing services on a subscription basis.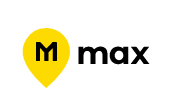 Our Proposal:
We are looking for the Head of Data Engineering to empower the high achieving team responsible for architecting and running the data storage layer of all platforms. You'll play an integral role in the operationally-critical durable, performant and user-friendly data storage infrastructure,owning the roadmap and calling upon your industry experience to implement improvements and optimize the process. You'll act as the leading expert in data storage across the development team, guiding feature teams to architecting a first-rate, scalable system in a reflexive manner that encourages continuous improvement.
What you'll be doing:
- Create and maintain optimal data pipeline architecture.
- Identify, design, and implement internal process improvements: automating manual
processes, optimizing data delivery, re-designing infrastructure for scalability,
implementation of monitoring systems, etc.
- Build the infrastructure required for optimal extraction, transformation, and loading of
data from a wide variety of data sources using SQL, Singer Taps & Targets, AWS.
It can be a perfect match if you meet...
- Degree in Computer Science, Engineering, or other related fields.
- Minimum of 5+ years of hands-on experience in backend software development
- 4+ years of experience working with Laravel and/or Lumen or Express or Django
and/or Django Rest Framework.
- Experience with Ubuntu OS for application deployment.
- Good knowledge of CI/CD deployment pipeline.
It would also be a plus if you...
- Have Experience in NodeJS, ReactJS and MongoDB
What do we offer?
- Diverse and international team 🗺
- The MAX work environment offers drive, empathy, humility, initiative, candor, and collaboration
 - Competitive salary
- 100% remote
- Be part of a Social Impact Company
- Join an Eco-Friendly Project ♻️
Solutions

Role

Data Science

Locations

Bogotá

Remote status

Fully Remote

Employment type

Full-time

Employment level

Executive / Senior Level
Jobs in Latam
·
Bogotá
·
Fully Remote
👾Data Engineer 👩🏻‍💻 |🛵 For a tech mobility company 🛺 | Fully Remote
Loading application form