Jobs in Europe
·
Zaragoza
·
Fully Remote
👨‍💻Sr. Software Engineer For a Global Tech Company 🌍 100% remote
If you are a Backend expert and want to join a Global Tech Company, this is your chance!
We usually respond within 2 hours
About us
Azarc is an US company with presence in Europe and South Africa. Azarc develops digital threading software that enables inter-business and inter-sovereign collaboration in a secure and decentralized environment with emphasis on transparency, security and fair value exchange. Azarc's Verathread platform creates distributed workflows where multiple companies with legacy system and disparate data can work together to provide more efficient and reliable end-to-end automations.
What we're looking for
We are looking for a highly-skilled, self-motivated, and well-organised Tech Lead Software Engineer with a back-end focus to join our world-class global team in delivering solutions to the logistics industry and beyond.
Requirements 
- +8 years of relevant software delivery experience with a back-end focus  
- +1 year as a Lead Software Engineer  
- Excellent knowledge of Golang  
- Great experience with methodologies as TDD, BDD, SCRUM, Clean Architecture, CQRS  
- Excellent communication skills, both written and verbal, can communicate complex, technical concepts at the right level for the intended audience.
- Ability to manage complex personal situations by ensuring individuals are kept highly motivated & valued and at the same time ensuring the company is achieving its goals
Other important skills
The ideal candidate has in-depth knowledge of, and experience working with the following methodologies and technologies: 
- Protocols: GraphQL, gRPC, REST
- Fundamentals: Linux, Networking, Cloud Platforms, Docker/OCI Containers  
- Tools: Docker Compose, GIT, Goland  
- Frameworks/Libraries: Angular, Temporal, Flutter, ELK/Graylog/Loki, AMQP & Other Brokers
Benefits 
- 100% remote work
- Unlimited annual leave  
- Flexible working hours
- Joining a multicultural Global Tech Company
Solutions

Role

Software Development

Locations

Zaragoza

Remote status

Fully Remote

Employment type

Full-time

Employment level

Executive / Senior Level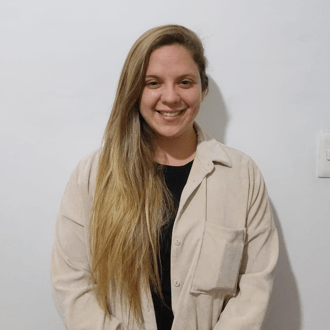 Contact
Adriana
Talent Matchmaker 🙋🏼‍♀️
Jobs in Europe
·
Zaragoza
·
Fully Remote
👨‍💻Sr. Software Engineer For a Global Tech Company 🌍 100% remote
If you are a Backend expert and want to join a Global Tech Company, this is your chance!
Loading application form