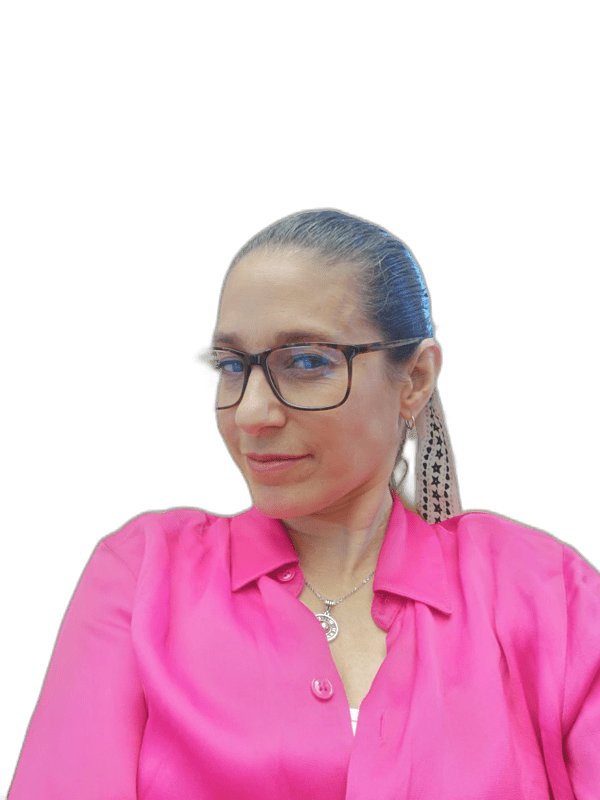 Lorena Prego
CEO of Prometeo
Education
Degree in Psychology UDELAR (2006).
Diploma in Human Resources from the ORT University (2008).
International Certification in Coaching from the ICF at the School of NLP and Coaching in Buenos Aires, Argentina (2014).
Marketing Technician at IMUR at the Marketing Institute of Uruguay (2005)

Experience as a teacher
April 2008 – Training: Selection techniques for psychologists, IPSI. Test to apply in selection processes, Interview by competencies, and Introduction to Human Resources.
June 2008 – December 2011: BIOS; Training; Subject Teacher: "Human Resources Workshop" in different careers.
March 2007 – December 2007: Training: Occupational Psychology Module at the Training Institute in the interior for small and medium-sized entrepreneurs.
Professional experience
Founder: Prometeo (founded in 2010): Founding partner of a human resources consulting firm dedicated to the selection, training, and consulting in HR.
Supervising and implementing selection processes, training, and consulting in human resources. Visits to clients, organization of events, and assembly of agreements.

General coordination: IPSI (Founded in 1991): training institute in the psi field www.ipsi.edu.uy Coordination and teaching planning. Establishment of teacher evaluations. Armed set of programs. Planning and coordination of monthly Clinical Meetings. Coordination, planning and implementation of supervised internships in public educational institutions in the area (Panama School, Costa Rica School and Liceo N 8). Communication strategy of the courses, eg magazines, events in organizations linked to the psi field, among others. Since 2008 responsible for the course "Selection techniques for psychologists" Staff 18 teachers and 1 administrative.

Founder: AUDERE SRL (2013) Company focus on business training in soft skills in the business field.

Psychologist: Member of the interdisciplinary team of the Occupational Medicine Unit (U.M.E.L.A.) Dependent on the Human Resources Division of the Assistance Center of the Uruguayan Medical Union (C.A.S.M.U.)
Being responsible for the activities inherent to the processes of selection of candidates and evaluation of officials of said institution.